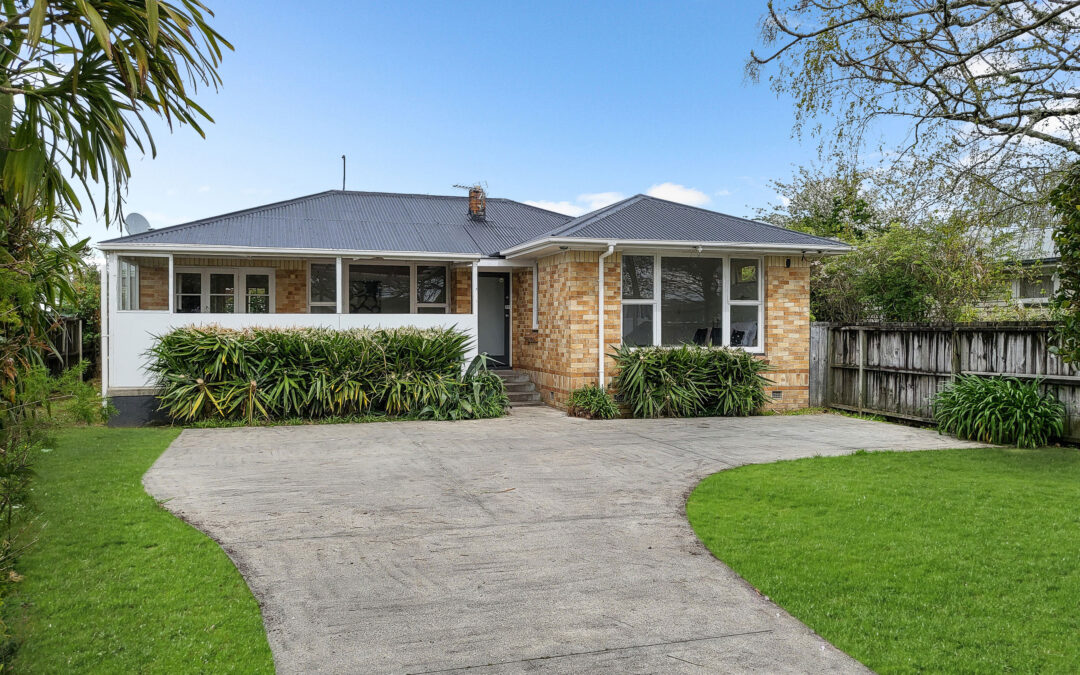 11 Cunningham Road, Beerescourt, Hamilton
Auction – 3rd November 2021
A central Beerescourt location and easy liveability makes this home a great choice for a family, a couple or investors. Its tidy 400sqm section reduces maintenance work leaving occupants with more time to relax and enjoy the indoor-outdoor environment.
Some modernization has occurred in the life of this 1950s Huntly brick home, made comfortable via ceiling and underfloor insulation, a heat pump and natural warmth generated by an abundance of glazing. The roof is newly painted.
Kitchen and bathroom spaces have been revitalized, and an emphasis has been placed on social living. The light-filled open-plan domain has french doors connecting to two decks, making it easy to catch a sunny spot throughout the day. The doors invite a gentle breeze indoors and can be thrown open for parties and entertaining.
Bedrooms are double sized, and the master has twin wardrobes. There is a separate laundry, a shower and free-standing tub in the bathroom, and good off-street parking.
Vardon Park and Vardon School are footsteps away, and Te Rapa Straight is ultra-handy for effortless commuting and accessing local businesses.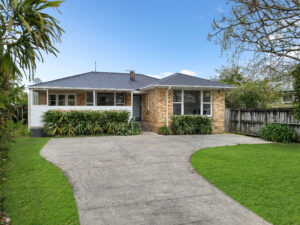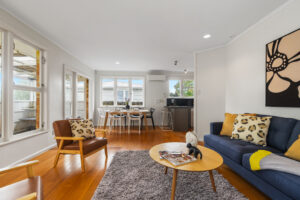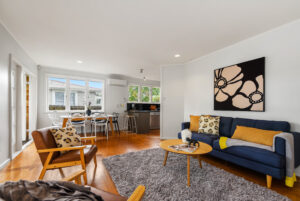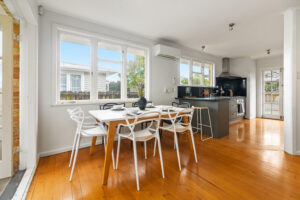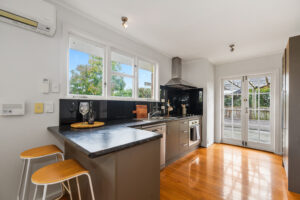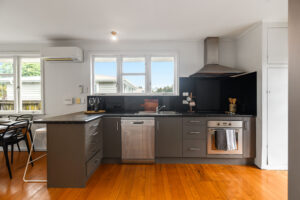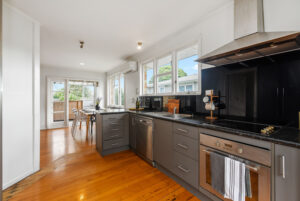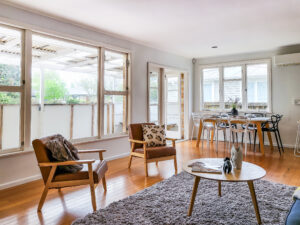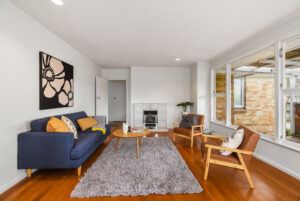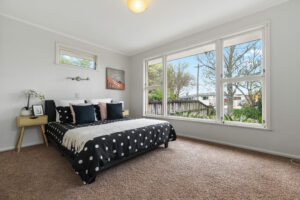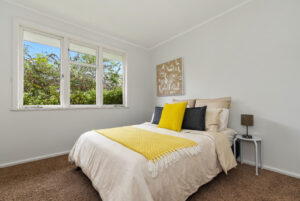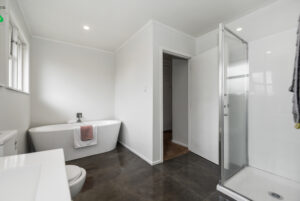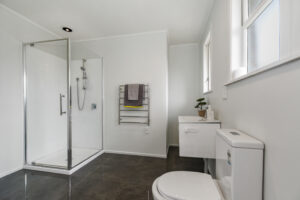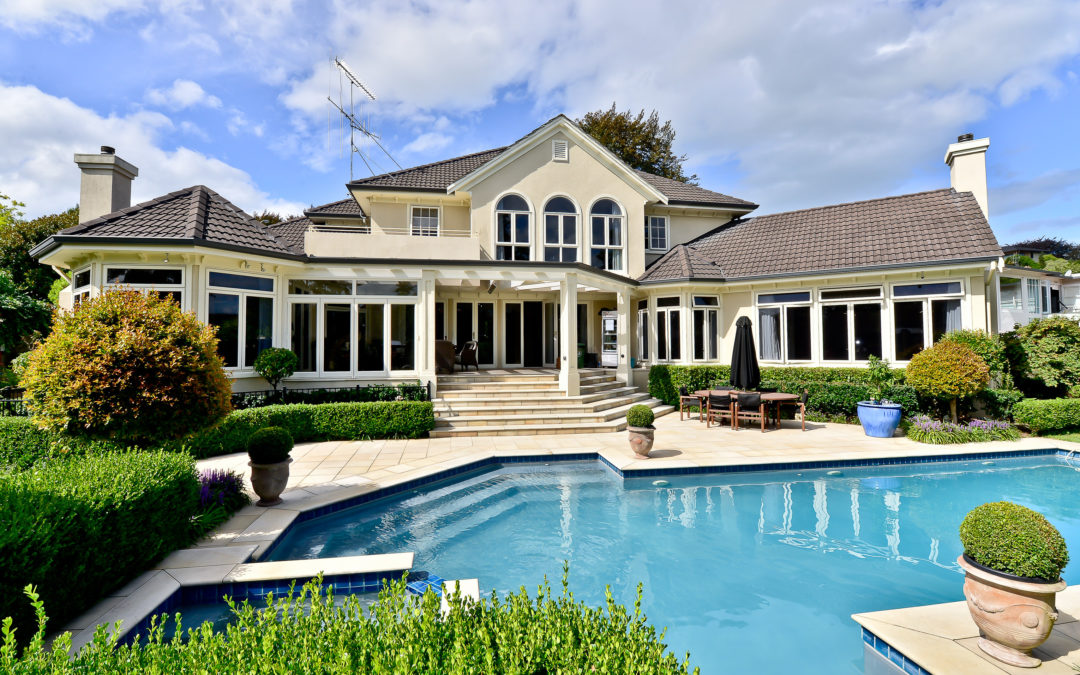 457 River Road, Fairfield, Hamilton
BY NEGOTIATION
This property stops at nothing to achieve your residential dream. A rich picking, it offers unadulterated Kiwi-style luxury in a superb central location. Crafted to care for generations to come, the home sits supreme on a 1515sqm riverside section.
An overly generous 560sqm design provides space for a huge six bedrooms, four bathrooms and significant living options. Home life doesn't get much more inviting than this. The ground floor contains an assemblage of rooms for elegant and casual living and dining in a well-balanced layout perfect for a relaxed family lifestyle and seamless entertaining. The dedicated theatre room allows a family to enjoy all their favourite movies in style. The granite kitchen and walk-in pantry are a feast for the senses, enhanced by up spec appointments which foodies will relish.
Bedrooms are restful retreats accommodating family and guests in utmost comfort. Ambience and character are heightened by the consistent use of native timber. Whether time is spent indoors or out, this home has tremendous capacity to embrace the crowds. A sparkling in-ground pool and alfresco have a unifying effect and highlight just how socially adept this home is.
A picturesque river backdrop and landscaped grounds add the final flourishes. Of exemplary pedigree, this stately landmark property delivers a true sense of sanctuary and a prized address. Lying between Boundary Road Bridge and Fairfield Bridge, it is bordered by the river trail, close to the CBD and is ultra-convenient for commuters.